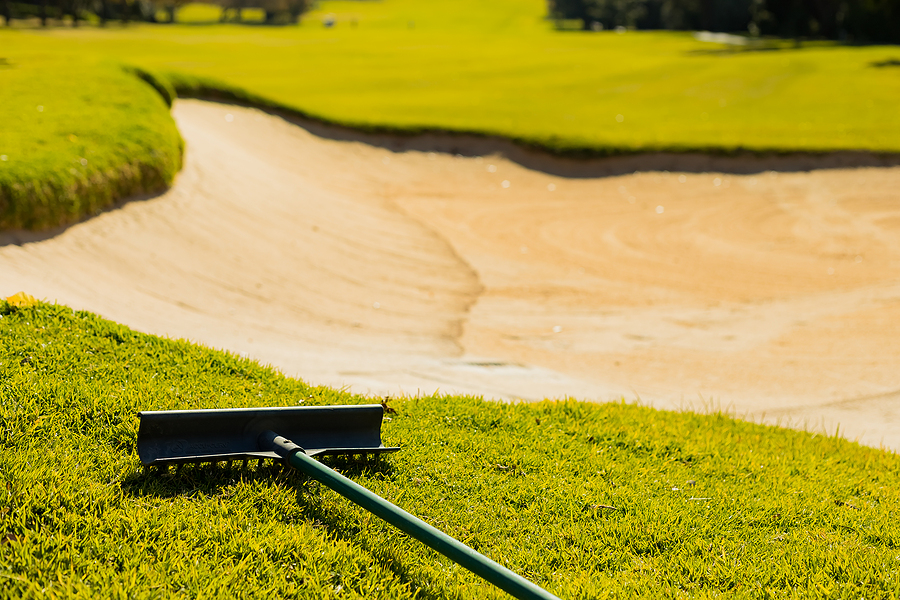 01 Sep

Bunkers in the Time of COVID-19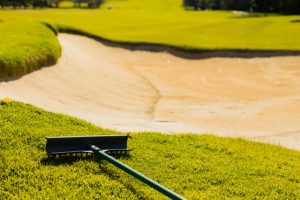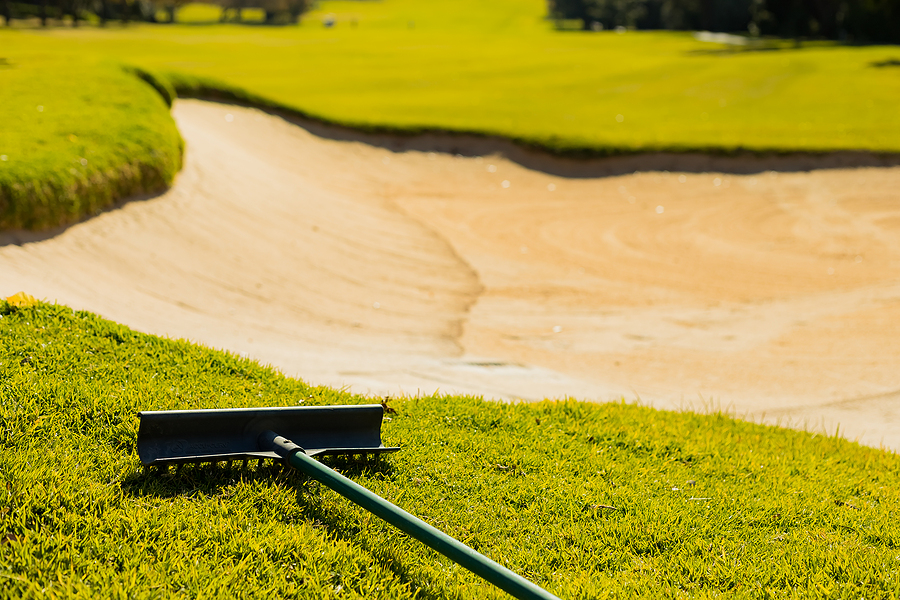 Whether you're a golfer or a super, you most likely have very strong opinions on the topic of bunkers. For golfers, most groan when they see their ball land in the trap (though there are those times when the player will breathe a sigh of relief because the bunker saved him or her from a worse fate, like out of bounds or a water hazard). For course superintendents, they are a constant frustration due to the high level of maintenance involved and complaints from the membership when they aren't maintained to their liking. To make matters worse, we now continue to face a global pandemic plus a recession, resulting in bunkers becoming a hot topic for numerous reasons.
Bunker Rake Etiquette
Bunkers today just won't be up to the maintenance standard players are used to. They just won't, so it's best you make your players aware of that. To begin with, due to state COVID-19 safety requirements, most courses are no longer allowed to have rakes available on the course. So when a golfer's ball lands in the sand trap, how should they play or retrieve the ball? The player can no longer rake up the sand behind them and there is no set rule as to what to do.
Some courses allow the golfer a drop in the bunker to an undisturbed spot. Other clubs designate the area as "Ground Under Repair" so the player can remove the ball from the sand trap. And then finally, some courses are just playing it as it is, recommending the player foot sweeps the sand (which was a common practice before the pandemic). Though these options may help the player, it does nothing to help the superintendent's duties.
Managing the Trap
With less help from the players, maintaining bunkers has become even more difficult. Before coronavirus, course managers were already facing increased maintenance requirements for sand traps. Between edging, raking, moisture control, maintaining proper depth, and packing bunker faces, it's no wonder that for most locations, bunkers cost the same as greens to maintain, plus they often require more labor than any other part of the course. Bunkers take up, on average, only 3% of the course, but often require 20% or more of the budget to maintain. Crazy!
Then bring us back to today when many courses are just not seeing the high level of summer traffic they're used to, resulting in supers needing to tighten the budgeting belt. With all the frustration, time and cost associated with bunkers, they become an easy target in these times. Here are some suggestions to think about to help you save money and labor:
Reduce the amount of raking—Consider adjusting the amount of raking to just once or twice a week to manage weeds and even out the sand. However, if you find this leaves your membership dissatisfied, you can additionally rake any traps that are disturbed on the off days.
Change your raking technique—Mechanical bunker rakes have become a popular life saver. Another option is to use a smooth rake or roller—it packs the sand down firm, requiring less upkeep.
Adjust the amount of edging—Monthly should suffice.
Change or eliminate certain bunkers—Another solution is to either reduce the size of your bunkers or remove some completely. Look at the number of bunkers on your course, particularly how many are on each hole. The holes that have the highest number of bunkers are worth considering, especially if two bunkers are close together. It's also a good idea to involve your staff—which bunkers do they feel are the most difficult to maintain? The ones requiring large amounts of time and labor are worth thinking about.
Soil & Water Consulting Can Help
Before you remove a bunker, it's best to consult with an expert who will help you look at all possible effects removing a bunker can have—and we'd be happy to help. We have years of experience consulting on construction and renovation projects.