02 Oct

Diving Into Irrigation Water Analysis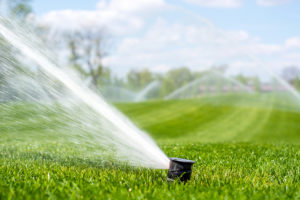 For the turfgrass on a golf course to be healthy and thrive, it needs four standard things: good soil, sunlight, nutrients, and most importantly, water. Having an irrigation system distribute the water evenly and frequently across the course helps managers keep up with that challenge. But when the irrigation sources are varied (which is common on any golf course), it can be tricky to protect the quality of the water. There are many elements that can easily get into it, and then cause costly problems when it's regularly sprinkled across the grass. Therefore, it's important for managers to regularly test it to stop any problems before they get started.
What's Involved in an Irrigation Water Test
When it comes to collecting water for a test, there's a little more to it than just getting a cup of water. Samples need to be taken from multiple locations—water from the course as it comes out of the irrigation system, but also samples from the well, ponds and lakes. The USGA suggests taking the irrigation water sample from the "furthest point away from the pump station" to get a true sample. By looking at the water from all sources, it is easier to pinpoint exactly where any problems are coming from.
A few other collection tips:
When collecting a water sample, use a plastic bottle that has been rinsed and dried, plus triple rinse it as you fill it with the sample.
Take samples every couple of months in order to track the water over the seasons.
Refrigerating, and then quickly transporting, samples is also recommended. It will cut back on any bacteria growth.
What Will You See in the Analysis
The primary goal of conducting irrigation water analysis is to look at its contents to see how it can affect the soil and turfgrass performance. So once the samples are sent to the laboratory, an in-depth analysis comes back highlighting any potential problems. Some of those could include high levels of boron and chlorine, unbalanced pH, carbonate and bicarbonate, and a variety of salts.
Water test results, and knowing how to interpret the findings, can be difficult—so let us help you! As a Brookside Labs partner, Soil & Water Consulting takes their lab results and then using our expertise, we determine how to give your course the best chance for success. We have the ability to conduct an ongoing series of analysis, creating an action plan to improve the condition of your turf and balance your irrigation water.