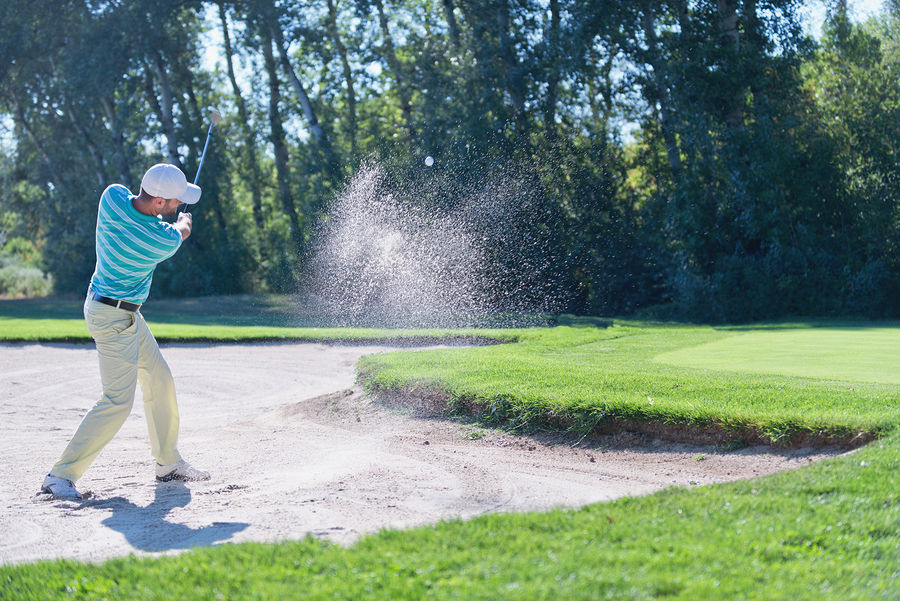 13 Jan

Making Your Bunkers Better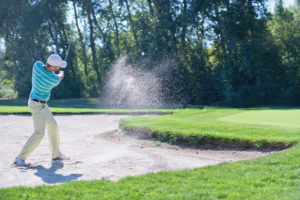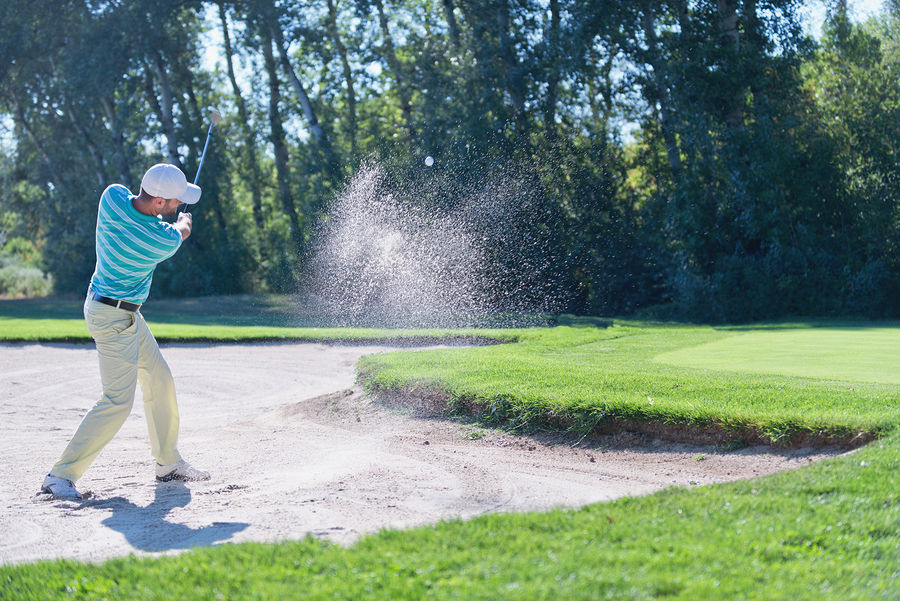 No one likes a sand trap. Golfers hate it when they see their beautifully hit shot land in a bunker and course superintendents despise maintaining them. But there's no getting away from them. As we all know, they're a key component of any golf course to give players a challenge, plus it adds to the aesthetics of each hole. So to keep your bunkers looking beautiful (and your members as happy as they can be on the beach), they should be regularly maintained and, eventually, rebuilt or renovated.
When the time comes to give your bunker a facelift, first consider the entire course because it can often be more cost-effective to do multiple projects together. But when it comes to a bunker renovation specifically, you'll want to make sure you do it right, so here are some tips to help you in the planning.
Drainage
Drainage is number one on this list for a reason: It is the most important consideration in a bunker renovation project. Why? Poor drainage is what causes the most damage to a sand trap. There's nothing worse than seeing sand washed out or water pooling, because it means erosion and damage. So make sure to think about the slopes of your bunkers and an exit strategy for any water, investing most of your rebuild money on this.
Surrounding Greens
You'll also want to take a look at the greens surrounding the bunkers to make sure they really do drain away from them. You don't want additional water or debris finding its way into the trap. You'll want your renovation design to have basins or proper grading around the bunker to assist with this problem. Make sure to also look at the edges to help with preventing any sand contamination, choosing between a shallow lip or a deep edge.
Bunker Sand
It's important to select sand not based on cost, but quality. You'll want to choose the right color for your course and select sand that drains well but remains firm or fluffy, depending on how you want the trap to play. You'll want your sand to also have angular particles and has a high penetrometer reading from a lab test.
Don't Forget a Liner!
Regardless of the sand, having a liner will also help prevent washouts, avoid sand contamination and prolong the life of your sand. It's yet another step to help with drainage basically. You'll want to explore both fabric and impermeable liners, based on your bunker's needs.
Consider Maintenance
Course Managers will want to keep their crew in mind as well when putting together their renovation plan. You'll want to make sure whatever you build is easy to mow around, spray, rake and edge.
Any golf course renovation requires a lot of thought and planning, so above everything else, just try to be patient and organized. To make it easier, give us a call. We have years of experience consulting on construction and renovation projects.