26 Nov

Why Do I Need a Turfgrass Consultant?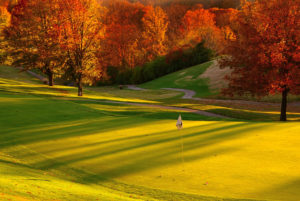 Golf Course Superintendents aim to create an amazing experience on the course, with lush greens, pristine sand traps, and healthy soil for better landscaping. But a common hurdle many supers face is working within their budget. Many managers have to look at what's necessary and what's not, which means cutting costs, like rescheduling aeration, skipping topdressing and scaling back landscaping. It's hard to do more with less!
So how can a course manager work within his budgetary constraints but still provide quality results? Of course, I'm going to say, "A Turfgrass Consultant is the answer to all of your needs!" That's my business. You're now thinking, "If I have to cut costs, why would I consider paying a consultant when some companies can do soil, water or turfgrass evaluations, often for free?" And that's true – fertilizer distributors and vendors will often offer this – but we add much more than that. Here's how.
Time is Money
Often, there is a long time between collecting the sample and receiving the data. With the free offer, it can take MANY months to see results – you get what you pay for. But by hiring a consultant like myself, you'll get fast results. From the time I collect the samples, it is usually 6 to 7 days until the client will have the data in hand, and another week to get the full report. In some cases, time is of the essence and having to wait several months just to identify a problem is not something you can afford to do.
Specialized Results
When determining a course's needs, a distributor or vendor is only going to focus on their products and services, and how they best fit into your requirements. They are just looking to make a sale. But with a Turfgrass Consultant, we take in the full picture, truly looking to help you succeed. We look at not just your course and its current state, but we look at the climate zone and your location as well. I've worked with courses all over the country, so I have a better understanding on how a course's elements can thrive. I also am not tied to one line of products. I can help you find the best products that make sense for your course, delivering on high-quality, specialized recommendations.
Knowledge & Expertise
To help a course prosper, you'll need quality advice and expertise guiding you down the right path. The advice from a distributor or vendor—though highly qualified in their area—are typically knowledgeable in just ONE area and in just THEIR line of products. By working with me, I look at the course as a whole environment—not just one aspect of it—and can back up all my recommendations with science and proof, due to my large network of consultants and my partnership with Brookside Labs.
In the end, Superintendents need to do what's best for their course, making timely and cost-effective decisions. With the help of Soil & Water Consulting, you'll get an in-depth review of your entire course—or just one area if that's your preference. We'll conduct thorough, quick and accurate testing as needed, resulting in an in-depth strategy and course recommendations—so you don't waste time and money on a plan that doesn't suit your course's needs.