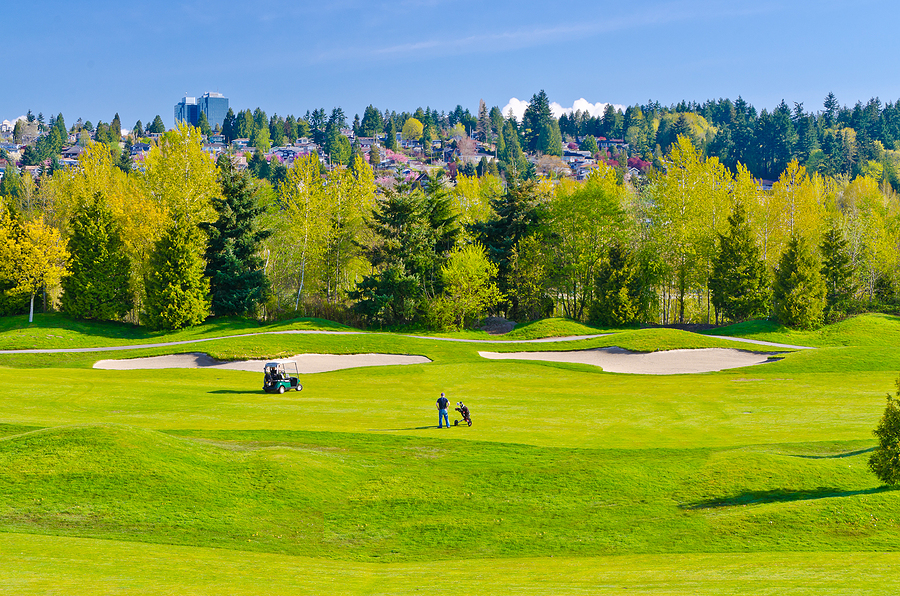 09 Jul

The 4 Keys to Fabulous Fairways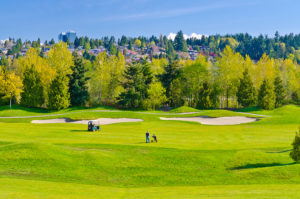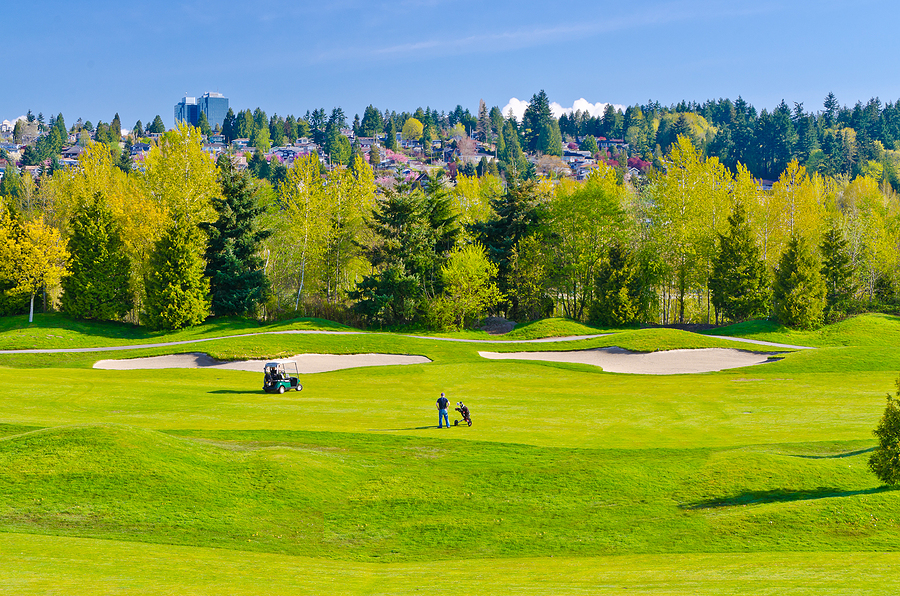 Though most golfers focus on getting to the green, most of their time is spent in the fairways. After all, fairways account for, on average, 29% of the overall property, while greens are only 3.2%. Therefore, it would make sense that creating fabulous fairways would be a focal point for golf course supers, ensuring the grass has uniformity, with smoothness and good density. How does one achieve that? Here are the four key ingredients.
1)   Proper Mowing
Two decisions need to be made to ensure proper mowing—ideal grass height and mowing frequency. Determining the ideal cut length is the first challenge, and to be frank, it's the most important aspect for creating a fairway with ideal performance. However, the recommended height is different, depending on who you talk to. Some feel a height between 0.38 to ½ inch is desirable, others feel cutting less than ½ inch is a mistake. The ideal length is based on the type of turfgrass you're working with, the weather and time of year, your membership's preferences, along with the speed of growth and amount of play your fairway sees. It takes time to find that sweet spot.
Once your ideal length is determined, in the height of the golf season, the fairways will require frequent mowing, up to three or more times weekly depending on the weather and temperature. Sometimes it can be patch mowing—just mowing the faster growing areas.
You also need to keep dew in mind. Dew needs to be removed before mowing a fairway or it can mess with the cut and open the door for breeding fungus. Longer grass can help remove the dew and avoid patches.
2)   Irrigation Management
Just like people, your fairways need a proper amount of water to thrive. Without proper irrigation, your turfgrass playability and quality lowers due to not receiving the nutrients it needs. It can result in weeds, dry patches, pests and disease, and of course poor playability. In the height of summer, your fairways may require as much as 1-3/4 inches of water a week. In cooler temps, it requires much less. It's therefore so important to have irrigation efficiency. So just make sure your water budget can allow for the increase in water during those needed times. And be kind to your water supply: Only water your turfgrass to ensure health (not color).
3)   Fairway Fertilization
Fertilizers operates in a similar manner to irrigation—they help keep your turfgrass healthy. Fertilization feeds the fairways, keeping them balanced, strong against heavy use (including divots) as well as insects and disease, plus it promotes ideal color, density and playability. It's important to establish a well-thought-out fertilization program for your course, which to do properly, will require turfgrass tests of your fairways. That way you don't waste your budget on unnecessary fungicides. Plus you can also monitor the grass growth, and assess the levels, moisture and turf health.
4)   Strengthen Your Soil
To create fantastic fairways, you also need to care for what's the beneath the turfgrass—the soil. Golf course superintendents need to also make sure the soil is healthy, otherwise, the fairways can get soft, divots become a bigger problem, and the playability becomes poor.
To keep it strong, you'll want to establish an aeration program as well as a soil nutrient testing program. Aeration controls the grass, letting it breath, while loosening the soil beneath and allowing water to better flow through it. Many courses will aerate several times a year, but it can only be done when the turf is healthy and actively growing.
Soil testing is also important. In fact, it's become a standard practice for managers due to nutrient management requirement programs. The test will look at the soil's fertility and nutrients, and is conducted several times over the course of the year to get multiple readings. Proper testing will give your course the best chance for success, keeping your soil balanced.
Need Help Creating Fabulous Fairways?
We have decades of experience consulting and testing soil, water and turf for courses around the country. Working with one of the best labs in the country, Brookside Labs, we can assess your existing conditions, conduct ongoing series of analysis, as well as make course recommendations to help your course have fairways you and your membership can be proud of.