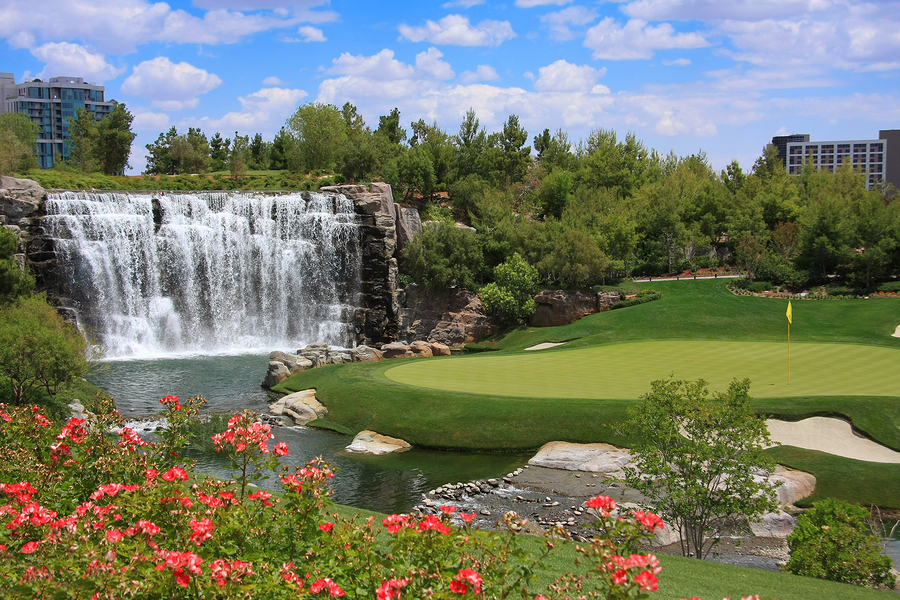 23 Apr

Let Nature In without Sacrificing a Well-Groomed Course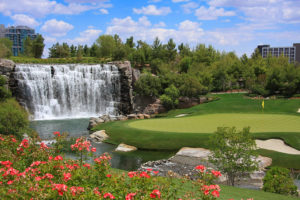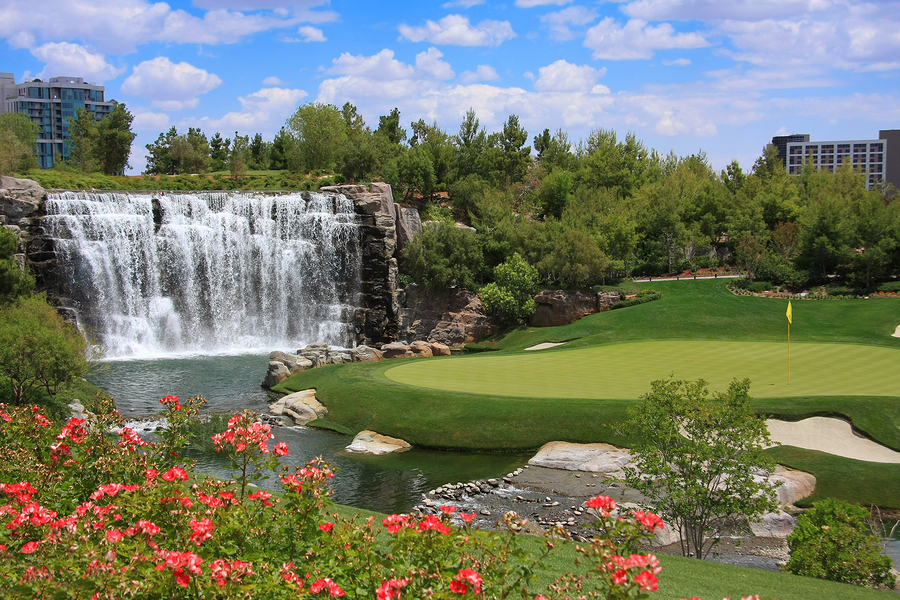 Naturalized areas can provide a great complement to a well-groomed course. Whether it's a field of wheatgrass or wildflowers, the stark contrast of intensely managed greens set against of field of native plants can leave quite an impression. I'm not suggesting we just let nature do its thing – which can lead to major weed management issues – but, controlled natural environments will help amp up the experience of your field. Here I outline some recommendations to incorporate native plants into your landscape.
Best Types of Plants
Fescues, lovegrass, and wheatgrass can be good for sloped areas prone to erosion, with some varieties even offering natural weed defenses. Select herbicides can be used to control weeds in these grasses as well.  Local flowers and wildflowers can add pops of color in an otherwise green landscape. Consider cosmos, yarrow, baby's breath, black-eyed Susan, primrose, and poppy. Flowers take more effort for weed prevention, including hand weeding and spot treating, but the juice may be worth the squeeze for the right look.
Going Au Naturale
When you're implementing a natural area into your plans, consider the growth time of your varieties. Wildflowers may take up to three years to reach their full potential, which may cause membership concerns (as they're rarely patient!). Establishing strong, healthy plants is key for weed management in low-maintenance, naturalized areas. Use a low seed rate per acre to avoid thick stands of vegetation and try to time seeding with seasonal rains to minimize irrigation requirements. You could could consider an on-site green house where you start plants and then move them once they are more developed. Space mature plants to allow for players to find lost balls as well.
Weed Management
Naturalized areas should be maintained with seasonal thinning, trimming, mowing and spraying to sustain the integrity and playability of the course landscape. Pre-emergent herbicides will be your best bet for broad weed control. Most of these were created for crop applications and impact only the germinating weed seeds versus the mature grasses with well-established root systems. Mow these areas in the Spring and Fall to allow for optimal growth with limited weed invasions and a strong start the next year. Every few years, a controlled burn on the areas can be a real growth booster as well.
Soil & Water Consulting Can Help You Build the Course You Want
We do so much more than turfgrass consulting. We can assess the entire ecosystem, from water to sand to naturalized areas,  and give recommendations on how to achieve your goals. Call us today to learn more.