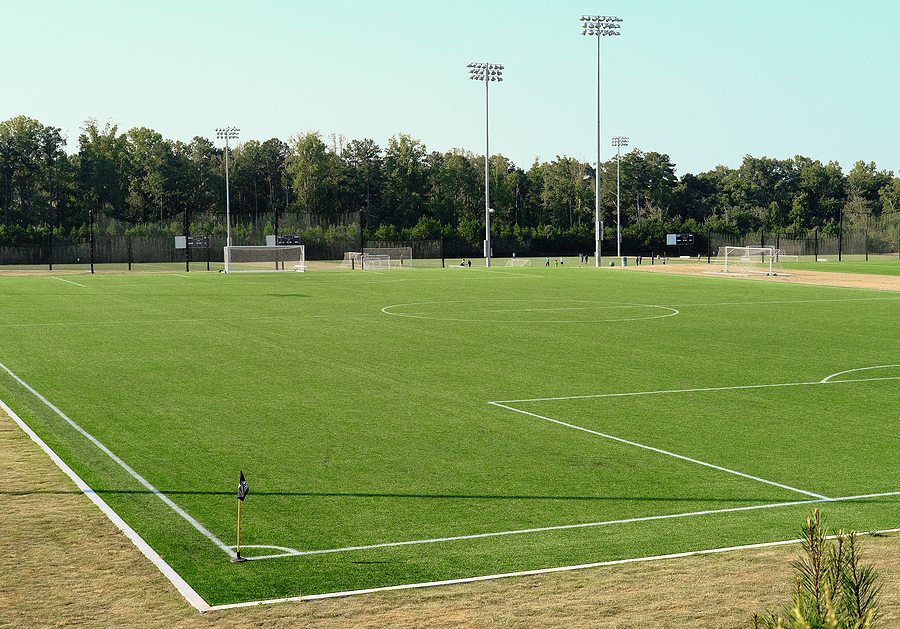 15 Jul

Caring for Natural Grass Athletic Fields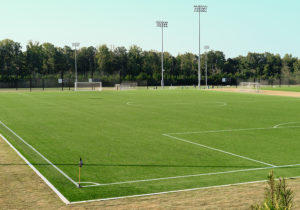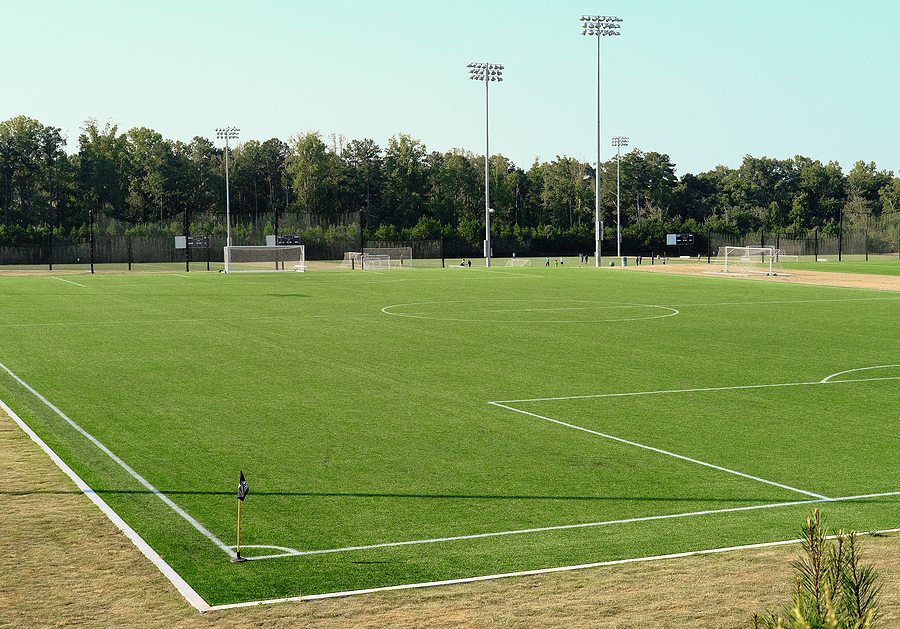 Summer is a busy time for many athletes—it is, after all, the season for watching outdoor sporting events. But it's also a busy time for turfgrass managers, too! With all the games and practices scheduled on the fields, it's important to stay on top of the maintenance and maintain the fields properly—especially if your athletic field is made of natural turfgrass. Natural grass fields are definitely more of a challenge than artificial turf—it is not an easy job. To help you maintain your field successfully, here are some tips and things to think about.
Scheduling
Proper scheduling is one of the most important keys to success—scheduling of mowing, maintenance, watering, and all grass care. But we're not just talking maintenance scheduling, but event scheduling as well. Especially when a field is used for multiple sports, it's important to thoughtfully schedule games and practices, while giving the turf time to rest and be cared for in between.
It's also important to have open communication with all the involved people when scheduling—coaches, athletic directors, and players. They also need to know of any turf areas that are in recovery or need to be avoided all together. Just remember: It's a team effort to properly care for the field.
Mowing Natural Grass
Frequent mowing is a must! Most natural grass athletic fields should be mowed at least twice a week, while professional athletic fields are often mowed 3+ times a week. There are a few reasons to frequently mow: It encourages good turf health, promotes a dense playing surface, and reduces clumping. Just make sure to consider the grass height when you mow. The height can affect how fast the turf wears out and its density.
Field Fertilization
Do you have a good fertilization plan in place? To help you figure out how much to apply, it's best to conduct soil testing (every 2-3 years actually). Testing will look at the nutrients in the soil to help you then figure out how much to apply.
Once you've figured out how much, it's all about timing and applying it during the growing season. Depending on your grass, it could mean applying it in the fall and spring for northern grasses, summer for southern grasses. In addition, if you have field damage from heavy use or from a game played in the rain, additional fertilization may be necessary. Just know whenever you apply fertilizer to make sure to water it right after!
Other Maintenance Considerations
There are a few other things to consider in maintaining natural grass:
Irrigation: Rain can help with this, but it's important to be flexible and schedule irrigation as needed, watering deeply when the grass begins to wilt. You'll want to make sure not to overwater or underwater. It's a delicate balance you'll need to monitor carefully.
Aeration: If you're on a tight budget, aeration is often an area managers skip. But it's important to do it for the health of your turfgrass. It's the best way to get nutrients to your grass roots—especially in those high traffic areas.
Maintenance Help
For your natural athletic grass field to succeed and thrive, everyone plays a part. But we get that it's a lot of people to make happy and a challenge to schedule it all. Soil & Water Consulting can help! We can examine your grass, conduct soil testing, assess your current maintenance plan and help you come up with a strategy to set you up for success.